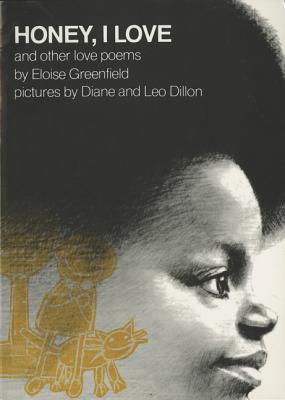 Honey, I Love and Other Love Poems
Publication Date:
May 23rd, 1986
Special Order - Subject to Availability
Description
This award-winning poetry collection includes sixteen poems that tell of love and the simple joys of everyday life seen through the eyes of a child, by legendary author Eloise Greenfield with illustrations by Caldecott Medal-winning illustrators Diane and Leo Dillon.
Each of these sixteen poems is spoken straight from the perspective of a child. Riding on a train, listening to music, playing with a friend...each poem elicits a new appreciation of the rich content of everyday life. The poems are accompanied by both portrait and panorama drawings that deepen the insights contained in the words.
This beloved book of poetry is a Reading Rainbow Selection, an ALA Notable Children's Book, and the winner of George C. Stone Center for Children's Books' Recognition of Merit Award.
Praise for Honey, I Love and Other Love Poems
"Abounds with that special tenderness surrounding the everyday experiences in a child's life. These poems beg to be read aloud." — The Boston Globe
"Children will find many of their own feelings and experiences reflected in this marvelous collection." — Y.C.
"[Touches] the important aspects of a child's life, the people and things [a child] loves and laughs, cries, or wonders about . . . Fully imagined graphics [by the winners of the 1976 and 1977 Caldecott Medals]." — B.L.