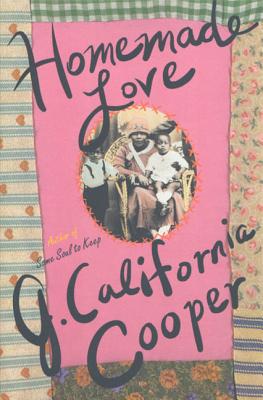 Homemade Love
Publication Date:
October 15th, 1998
Publisher:
St. Martin's Griffin
Usually Ships in 1 to 5 Days
Description
In one of the best-loved volumes of her work, J. California Cooper tells exuberant tales full of wonder at the mystery of life and the hardness of fate. Awed, bedeviled, bemused, all of Cooper's characters are borne up by the sheer power of life itself.
About the Author
J. California Cooper (1931-2014) is the author of two novels, six collections of stories, and seventeen plays. She was honored as the Black Playwright of the Year in 1978 for her play Strangers, and her book Homemade Love was the winner of the American Book Award in 1986. She also received the James Baldwin Writing Award and the Literary Lion Award from the American Library Association.
Praise for Homemade Love
"Cooper's work reminds us of Langston Hughes and Zora Neale Hurston." —Alice Walker
"Cooper knows how to 'talk' her stories to us, as though each of them is told by a kindly and concerned friend. The sound of them is lovely, memorable, haunting." —San Francisco Chronicle
"Gutsy and familiar...Cooper's power comes from sticking to her instinct, which is to tell a story, plain and simple." —The Washington Post
"Ms. cooper is as down-home as Zora Neale Hurston, thank you, and blooming into as skilled a storyteller. Cooper's characters are the folk heroes of black culture...Tales of triumph that give you reason to keep reading." —Essence
"These stories are jazzy, clubby, folksy, small towny, populist, perky, and if you don't like them, you must be in an absolutely unshakeable bad mood..." —Carolyn See, Los Angeles Times
"Both men and women are treated with such bemused love that these tales of passions gone astray are transformed into celebrations of life." —MS.