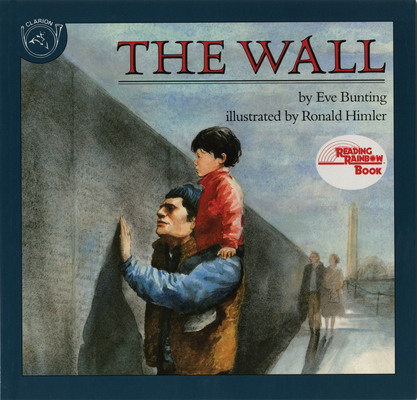 The Wall
Publication Date:
August 24th, 1992
Usually Ships in 1 to 5 Days
Description
This is the wall, my grandfather's wall. On it are the names of those killed in a war, long ago.
"A father and his young son have come to the Vietnam Veterans Memorial to find the name of the grandfather the little boy never knew. They share the sadness as well as the pride of having Grandpa's name there. This moving account is beautifully told from a young child's point of view." (The Horn Book, starred review).
"Himler's intense, quiet watercolors capture the dignity of the setting as Bunting's story reaches to the heart of deep emotions. A quiet, respectful exploration." (Booklist)
"Captures the meaning of the memorial to the American people, especially to those who have lost loved ones. A sensitive and moving picture book." (School Library Journal, starred review)
One of this book's many 5-star reviewers commented: "As a teacher, this is the perfect book to read to help kids understand more about Memorial Day."
Another reviewer, a Vietnam veteran, said: "Bought this to give to my great-grandson on Memorial Day. The book gave us an excellent story and illustrations that helped keep his interest and it started a great discussion that has lasted for weeks after the reading."
Praise for The Wall
"A sensitive and moving picture book, and a great discussion book as well." — School Library Journal (starred review)