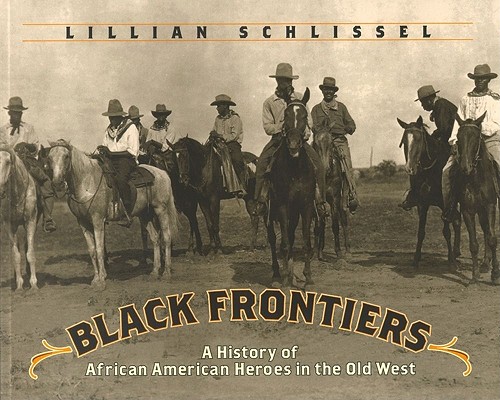 Black Frontiers: A History Of African American Heroes In The Old West
Publication Date:
February 1st, 2000
Special Order - Subject to Availability
Description
Meet the black men and women who settled the Old West in this striking nonfiction middle grade book.
From 1865 to the early 1900s, brave black people headed west in search of a new life on their own and with their families. Scouts and mountain men explored the unfamiliar terrain, miners panned for gold, and families homesteaded on the Great Plains. Black people were soldiers, business owners, and cowboys.
These true stories from history are accompanied by rare photographs so young readers can meet these incredible individuals face-to-face.