Preorder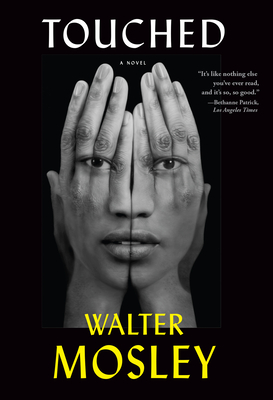 Touched
Publication Date:
October 10th, 2023
Publisher:
Atlantic Monthly Press
Description
Intergalactic visions, deadly threats, and explosive
standoffs between mostly good and completely evil converge in a dystopian fantasy
that could only be conceived by the inimitable Walter Mosley, one of the
country's most beloved and acclaimed writers Martin Just wakes up one morning after what feels
like, and might actually be, a centuries-long sleep with two new innate pieces
of knowledge: Humanity is a virus destined to destroy all existence. And he is
the Cure.Martin begins slipping into an alternate
consciousness, with new physical strengths, to violently defend his family--the
only Black family in their neighborhood in the Hollywood Hills of Los Angeles-- against
pure evil. Think Octavia Butler meets Jeff VanderMeer meets Jordan Peele.
Expansive and innovative, sexy and satirical, Touched
brilliantly imagines the ways in which human life and technological
innovation threaten existence itself.
About the Author
Walter Mosley is the author of more than sixty critically-acclaimed books, including the major bestselling mystery series featuring Easy Rawlins. His work has been translated into twenty-five languages and includes literary fiction, science fiction, political monographs, and a young adult novel. In 2013, he was inducted into the New York State Writers Hall of Fame, and he is the winner of numerous awards, including an O. Henry Award, the Mystery Writers of America's Grand Master Award, a Grammy, PEN America's Lifetime Achievement Award, and an Edgar Award. He lives in New York City.