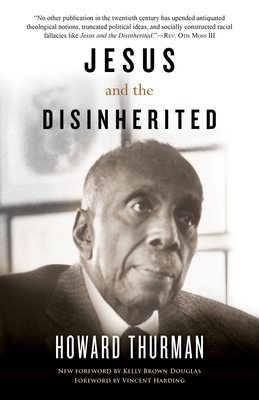 Jesus and the Disinherited
Publication Date:
November 30th, 1996
Usually Ships in 1 to 5 Days
Description
Famously known as the text that Martin Luther King Jr. sought inspiration from in the days leading up to the Montgomery bus boycott, Howard Thurman's Jesus and the Disinherited helped shape the civil rights movement and changed our nation's history forever.
In this classic theological treatise, the acclaimed theologian and religious leader Howard Thurman (1900-1981) demonstrates how the gospel may be read as a manual of resistance for the poor and disenfranchised. Jesus is a partner in the pain of the oppressed and the example of His life offers a solution to ending the descent into moral nihilism. Hatred does not empower--it decays. Only through self-love and love of one another can God's justice prevail.
Praise for Jesus and the Disinherited
"Thurman's prophetic witness and piercing intellect are as relevant to our current hour of tumult as they were when he first put these incisive thoughts to paper."—Jelani Cobb, author of The Substance of Hope
"[Jesus and the Disinherited] is the centerpiece of the Black prophet-mystic's lifelong attempt to bring the harrowing beauty of the African-American experience into deep engagement with what he called 'the religion of Jesus.' Ultimately his goal was to offer this humanizing combination as the basis for an emancipatory way of being, moving toward a fundamentally unchained life that is available to all the women and men everywhere who hunger and thirst for righteousness, especially those 'who stand with their backs against the wall.'"
—Vincent Harding, from the Foreword