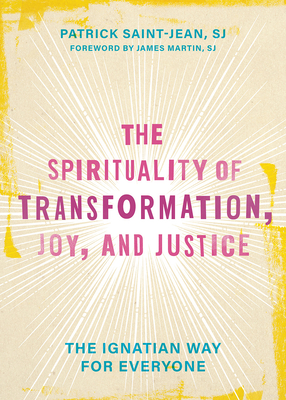 The Spirituality of Transformation, Joy, and Justice: The Ignatian Way for Everyone
Publication Date:
October 24th, 2023
Publisher:
Broadleaf Books
Usually Ships in 1 to 5 Days
Description
Discover how rooting our beliefs and practices in relationship--with each other, the natural world, and the Source of All Life--leads us to transform ourselves and the world.
At its heart, Ignatian spirituality is practical and experiential, offering modern readers a structure for pursuing inner growth that results in transformed action. While it is a deeply contemplative practice, Ignatian spirituality appeals to many of us who are looking for purpose and meaning, and who are wondering how to live out that purpose in a way that addresses the brokenness of our world.
At the heart of this thoughtful introduction to Ignatian spirituality are the Spiritual Exercises, developed by St. Ignatius of Loyola of Spain. Using ordinary language, these meditations point to the ways in which this spiritual path not only "grows our souls" but also inspires us to defend human rights, respect and listen to other cultures, find common ground between science and religion, struggle for justice, and honor a Divine Spirit who is actively at work in each aspect of our world. As twenty-first-century spiritual seekers, we do not need to be Jesuits, Catholics, or even Christians to make use of Ignatius's methods; some of history's most important thinkers--from Ren Descartes to Carl Jung--were influenced and inspired by the Spiritual Exercises. Let them guide you to transformation in the ordinary, everyday world.