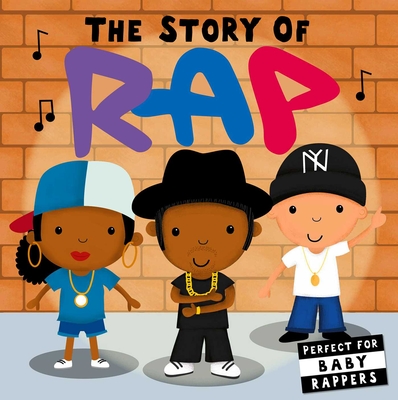 The Story of Rap
Publication Date:
May 7th, 2019
Publisher:
Silver Dolphin Books
Usually Ships in 1 to 5 Days
Description
Lay down a baby beat and learn all about the history of rap!
"This is sooooo adorbs!!" —Missy Elliot on Twitter
2019 National Parenting Product Award Winner
From Grandmaster Flash to Kendrick Lamar, rap has shaped generations and brought a voice to the voiceless. Bop along with the greats in this adorable baby book that introduces little ones to the rappers that started it all!
Parental Advisory: May cause toddlers to develop excessive amounts of swagger.
Praise for The Story of Rap
As parents we love finding board books that not only delight our babies and toddlers, but we enjoy reading over and over again as well. The new board book series from Silver Dolphin Books, The Story of Rock and The Story of Rap, is just that—fun and clever with whimsical illustrations. The perfect gift for new parents.
— NAPPA Awards Director Elena Epstein
Hailed on Twitter by Missy Elliot as "sooooo adorbs!," this board book uses playful imagery and language to engage little ones in their first lesson on the history of rap music.
— Jackie Hostetler