Pyramid Books ships books to prisons and institutions nationwide. If your friend or loved one is incarcerated, contribute to their freedom. Help unlock their mind,loosen the shackles of frustration and stagnation, and give them the tools to educate themselves. Order books from Pyramid Books and we'll ship them and provide you with the delivery confirmation.
Pyramid Books has been one of the leading booksellers sending books to men and women in prison and institutions, for many years. We have the largest selection of books in a host of categories, so whatever they can have, we have it to ship.
Call Pyramid Books at (561) 731-4422 or e-mail pyramidbks@aol.com to find out how to get started in sharing books behind bars with your loved ones and friends.
Don't have a loved one incarcerated? You can donate by using our cash app $Pyramidbooks
"IF YOU THINK KNOWLEDGE IS EXPENSIVE, TRY IGNORANCE..."
Image
Previous price:

$18.99
Current price:

$15.00
Named one of the most important nonfiction books of the 21st century by Entertainment Weekly' Slate' Chronicle of Higher Education' Literary Hub, Book Riot' and Zora A tenth-anniversary edition of the iconic bestseller--one of the most influential books of the past 20 years, according to the Chronic ...
Read More

about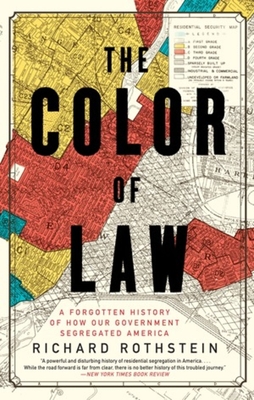 New York Times Bestseller • Notable Book of the Year • Editors' Choice Selection One of Bill Gates' "Amazing Books" of the Year One of Publishers Weekly's 10 Best Books of the Year Longlisted for the National Book Award for Nonfiction An NPR Best Book of the Year Winner of the Hillman Prize for Nonf ...
Read More

about
Usually Ships in 1 to 5 Days
This groundbreaking historical expose unearths the lost stories of enslaved persons and their descendants who journeyed into freedom after the Emancipation Proclamation and then back into the shadow of involuntary servitude shortly thereafter in "The Age of Neoslavery." By turns moving, sobering, an ...
Read More

about
Usually Ships in 1 to 5 Days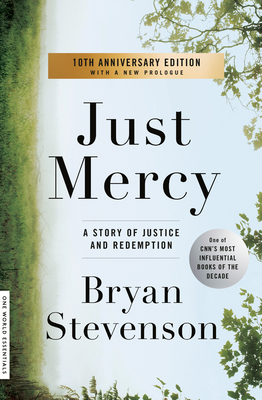 #1 NEW YORK TIMES BESTSELLER • NOW A MAJOR MOTION PICTURE STARRING MICHAEL B. JORDAN AND JAMIE FOXX • A powerful true story about the potential for mercy to redeem us, and a clarion call to fix our broken system of justice—from one of the most brilliant and influential lawyers of our time. "[Bryan ...
Read More

about
Usually Ships in 1 to 5 Days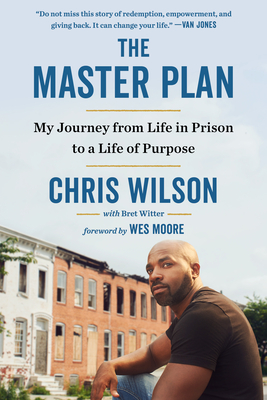 "The Master Plan is less of a road map and more of a philosophy that we should all take to heart: We are all better than our worst decision, our sense of justice should honor the redemptive possibilities inherent in every person, and our destinies are truly intertwined."--Wes Moore, author of The Ot ...
Read More

about
Usually Ships in 1 to 5 Days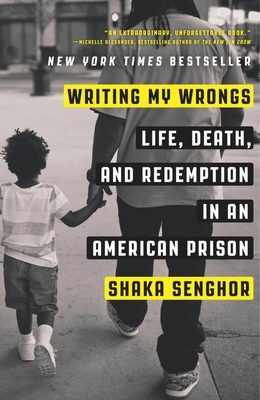 NEW YORK TIMES BESTSELLER • An "extraordinary, unforgettable" (Michelle Alexander, author of The New Jim Crow) memoir of redemption and second chances amidst America's mass incarceration epidemic, from a member of Oprah's SuperSoul 100 Shaka Senghor was raised in a middle-class neighborhood on Detro ...
Read More

about
Usually Ships in 1 to 5 Days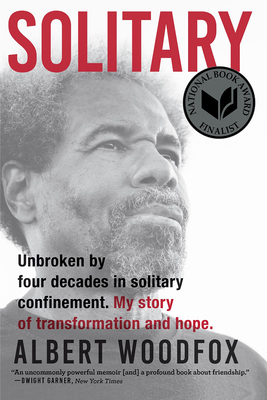 Praise for Solitary: FINALIST FOR THE PULITZER PRIZE IN GENERAL NONFICTIONFINALIST FOR THE NATIONAL BOOK AWARD IN NONFICTIONNamed One of Barack Obama's Favorite Books of 2019Winner of the Stowe PrizeNamed the Louisiana Endowment for the Humanities Book of the YearNamed a Best Book of the Year by ...
Read More

about
Usually Ships in 1 to 5 Days
Previous price:

$9.99
Current price:

$8.99
ONE OF TIME'S TEN MOST IMPORTANT NONFICTION BOOKS OF THE TWENTIETH CENTURY In the searing pages of this classic autobiography, originally published in 1964, Malcolm X, the Muslim leader, firebrand, and anti-integrationist, tells the extraordinary story of his life and the growth of the Black Muslim ...
Read More

about
There are more people incarcerated in the world today than at any other time in history. Every year millions of prisoners are released back into society after having completed their sentences, with the majority of them returning to prison within just a short time after their release. The Dedicated E ...
Read More

about
Usually Ships in 1 to 5 Days